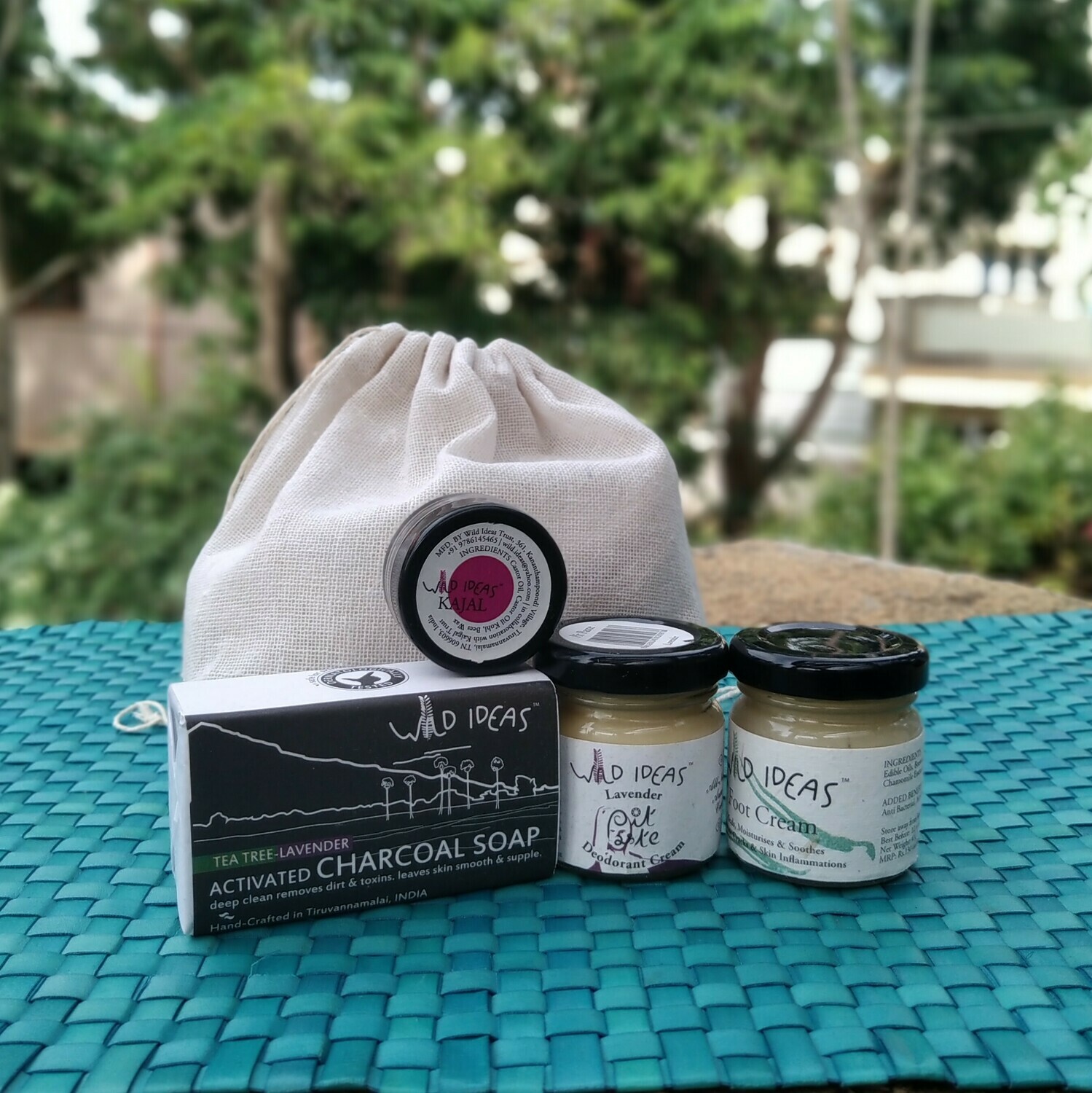 Gift Away
G1C
Product Details
This customisable Gift Pack comes with 4 items:
1-Hand made Charcoal Soap 100g, 1-Foot Cream 41g, 8g Kajal, 1-Deodorant Pit Paste 41g.
Select any one PIt Paste from Cedarwood & Daffodil, Orange & Cinnamon, Lavendar, Rosemary & Honeysuckle or Green Apple & Tea Tree
Tax included. Shipping calculated at checkout.
Bulk Gift Packs are Made to Order.
Save this product for later