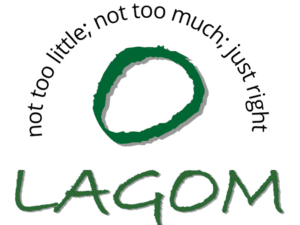 The Swedish word Lah-gum stands for "Not too little; not too much; just right" and
captures the power of an individual in bringing about positive change.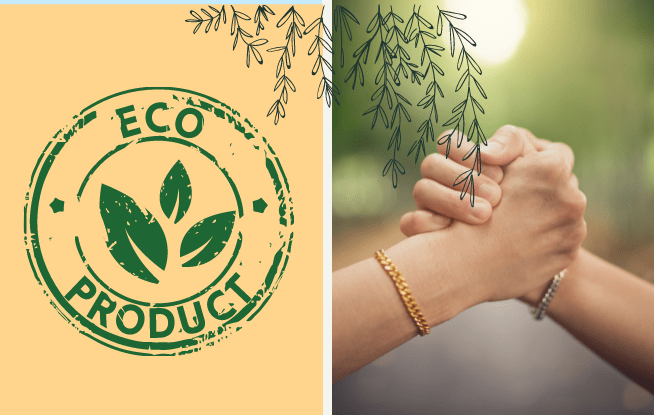 What We Do
Promote chemical free living through products made using 100% natural ingredients by Wild Ideas, a unique enterprise owned and run by rural women of Tiruvannamalai, Tamil Nadu.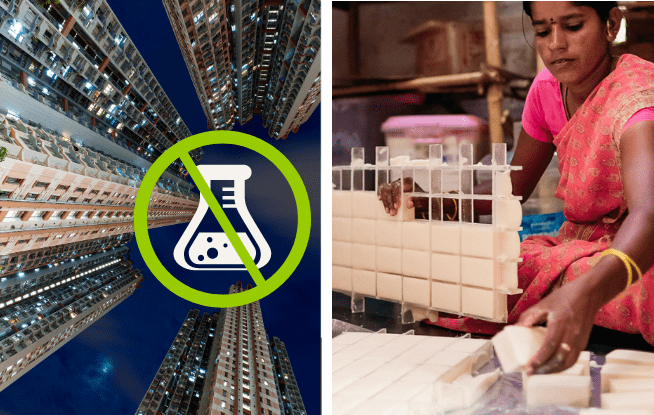 Our Mission
Our mission has two parts – Environment and Social. To motivate 1 Lakh Indian homes to make the switch to natural alternatives. And double the number of disadvantaged women under the Wild Ideas umbrella.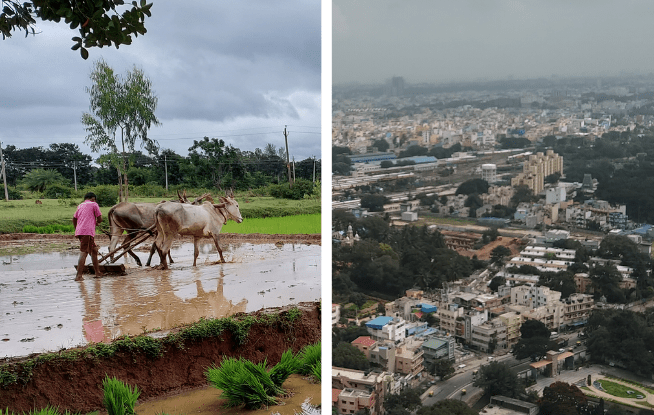 The Origin
Lagom is the happy outcome of the founders' decade long journey of working in rural India, closely working with farmers and women, and recognising urban India's deep disconnect with nature and disregard for environment.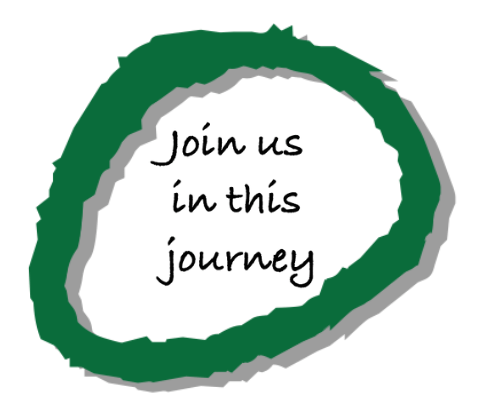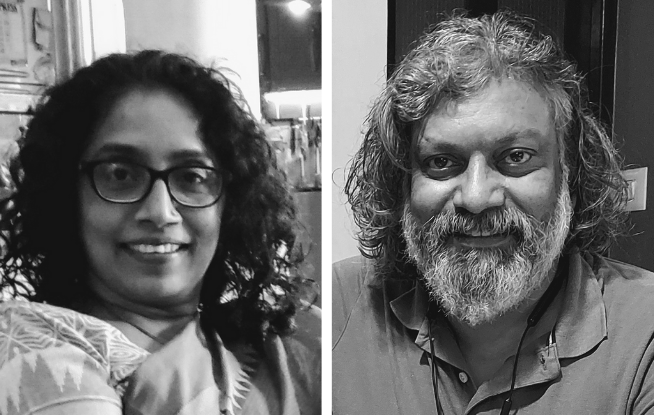 We have been fortunate to be at the receiving end of immense generosity. Most are not part of Lagom and yet they have been generous with their time and expertise. Thanks to friend Deepak Lagom got its site and store up and running in less than 3 months. Without his advice and support, I am sure we would have taken much longer.
Similarly, if our marketing collaterals and packaging have wowed people, it is thanks to Jalesh whose team is available at all times to execute it in the shortest possible time. Forever indebted to college going Yasha who dons the mantle of a photographer at the drop of a hat. If our product photography looks awesome, we have Yasha to thank.
After two years, we have gone in for a face lift. If the site and store looks world class, we have to thank the extremely talented Kannan D. He took the brief, and went a few steps ahead with it.
Latha & Chandradeep
Working closely with Lagom World to achieve its goals is KAP Consultants, a SME focused business and strategy consultancy, based in Bangalore. Three industry veterans known for their leadership, impeccable planning & execution skills and penchant for details (devil is always in the details) are backing Team Lagom as Strategic Advisors to achieve the stated goals and objectives.  The co-founders of KAP Consultants, Abey, Raj and CP are also college mates.
E Abraham Mathew (Abey) was earlier CEO and co-founder of Knobly Media, and prior to that CEO and President of Cyber Media. He has over 30 years of business experience and an excellent track record in management, marketing, new business development among others. He is the "A" of KAP.
The "K" of KAP, Raj Kalady, an MBA in Marketing with over 30 years of experience, set up the India office for Project Management Institute (PMI) and as the Managing Director grew the
profession & community for 11 years. He has held senior Management positions in Manipal Education & Aptech and has been successful in direct sales, channel development, marketing and is also technologically savvy. His other interests are scuba diving, photography and running.
The "P" of KAP, Padmakumar Chandrasekhar, co-promoted Peninsula Polymers Limited in
1983, one of India's earliest medical device companies in the organised sector. He was part of 
the team that pioneered the use of disposable plastic Blood Bags in India. Market leader for 35
years with a footprint in over 80 countries, it was acquired by Japanese medical device major,
Terumo Corporation from which CP retired in March 2020 as its CMD. His experience includes
complex negotiations, sales and marketing, quality management, safety and failure analysis.  He
was nominated by the Government of Kerala to the board of a Government company set up to
manage the Life Sciences Park in Trivandrum. His other interests are sports, reading, mentoring
of small business owners and managers, animal welfare, and women and children related
issues.