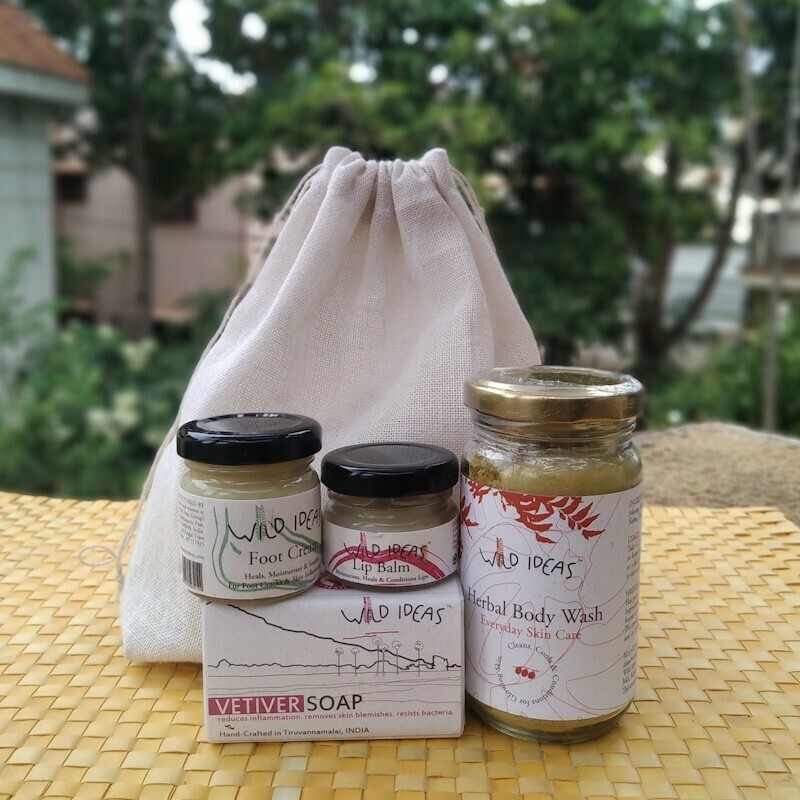 Gift Away
G1A
Product Details
This customisable Gift Pack comes with 4 items:
1-Hand Made Body Soap 100g, 1-Body Wash 75g, 1-Lavender Lip Balm 20g, 1-Foot Cream 41g.
Select any one Body Soap from Geranium, Lavender, Vetiver or Ylang Ylang
Select any one Body Wash from Herbal or Neem Body Wash
Tax included. Shipping calculated at checkout.

Bulk Gifts are Made to Order.
Save this product for later