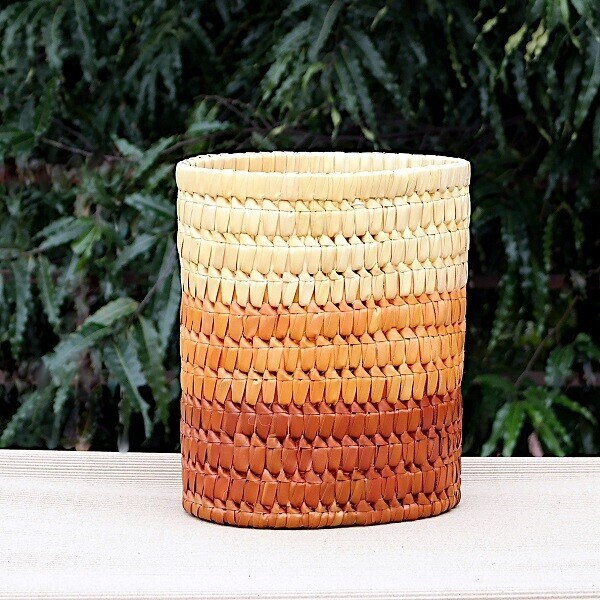 Dustbin Round - Choose Your Combination
PADB001
Product Details
Delivery Schedule:
Made to Order - Shipped Within 7 to 15 Days
Available in 6 awesome combinations. Wildflower Hues, Sunset Hues, Black & Grey Hues, Natural Hues, Earth Hues, Rainforest Hues and Indian Sky Hues

Maintenance: Keep in an airy, dry place. Use damp cloth to wipe if needed and make sure it is totally dry.
Dimension in Inches: Dia 10" and 9" height
Delivery Schedule: Between 3 weeks to a month.
Net Weight: 2.75kg | Volume Weight: 8 kg
Tax included. Shipping calculated at check out. Additional Rs 195/- handling/volume/weight charges apply
Save this product for later